The Virginia Huguenot Society participated in the commemoration of the 259th birthday of our 5th President, James Monroe, on April 28th, 2017 at the grave site in Hollywood Cemetery, Richmond, VA.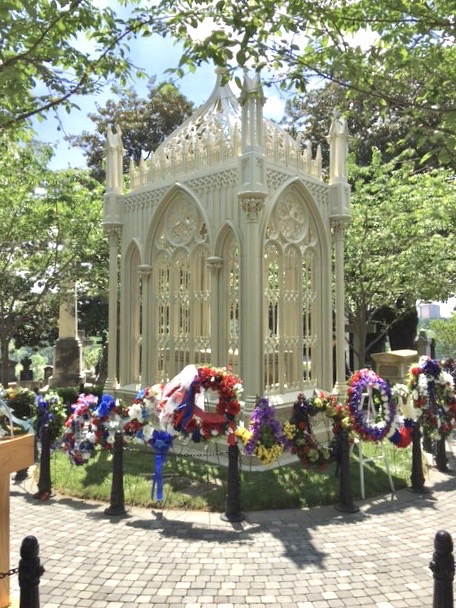 Tomb of James Monroe, also known as the "Birdcage". Our VHS wreath to the far left with light blue ribbon.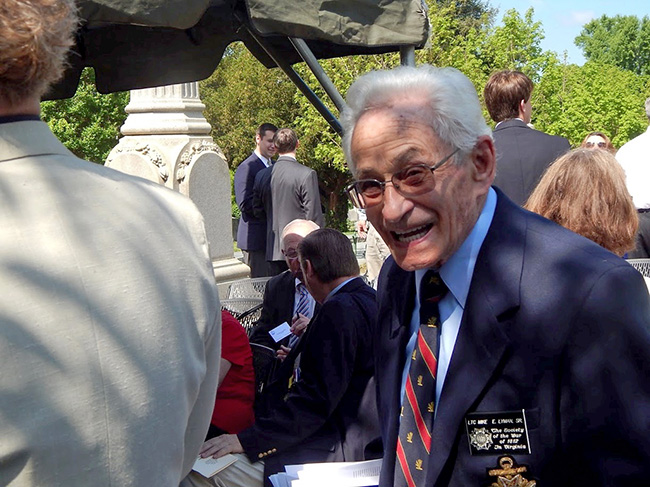 Some of the crowd including another member of the VHS in attendance, Mike Lyman.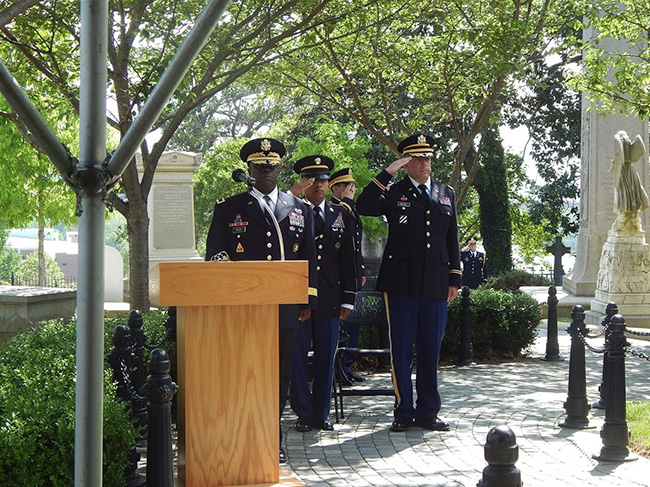 The Army was in full regalia for the ceremony!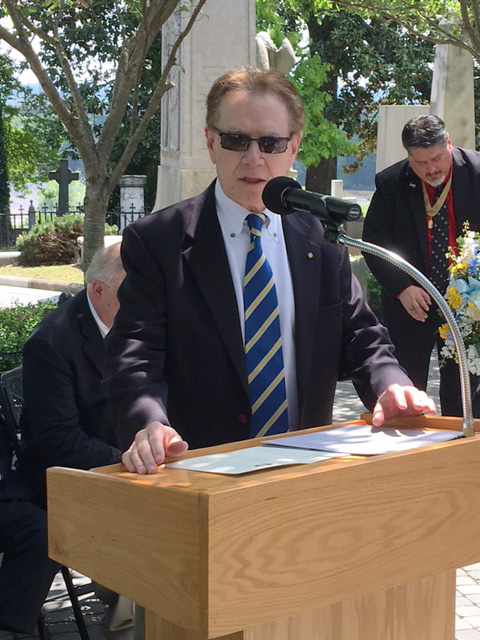 Gerald Runyan offered greetings to the assembly from The Virginia Huguenot Society after presenting our wreath.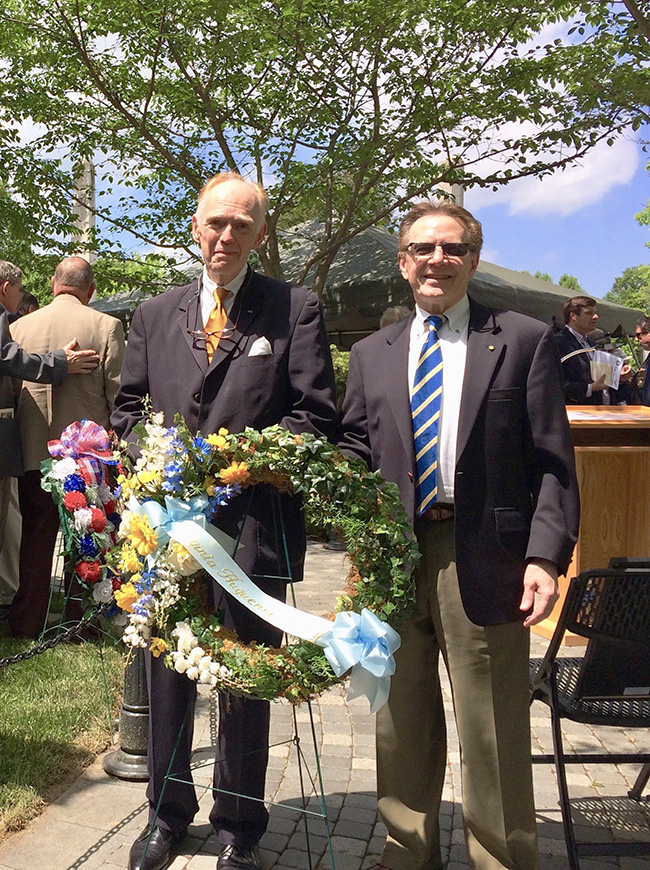 Louis T. March & Gerald Runyan attended the ceremony representing the VHS.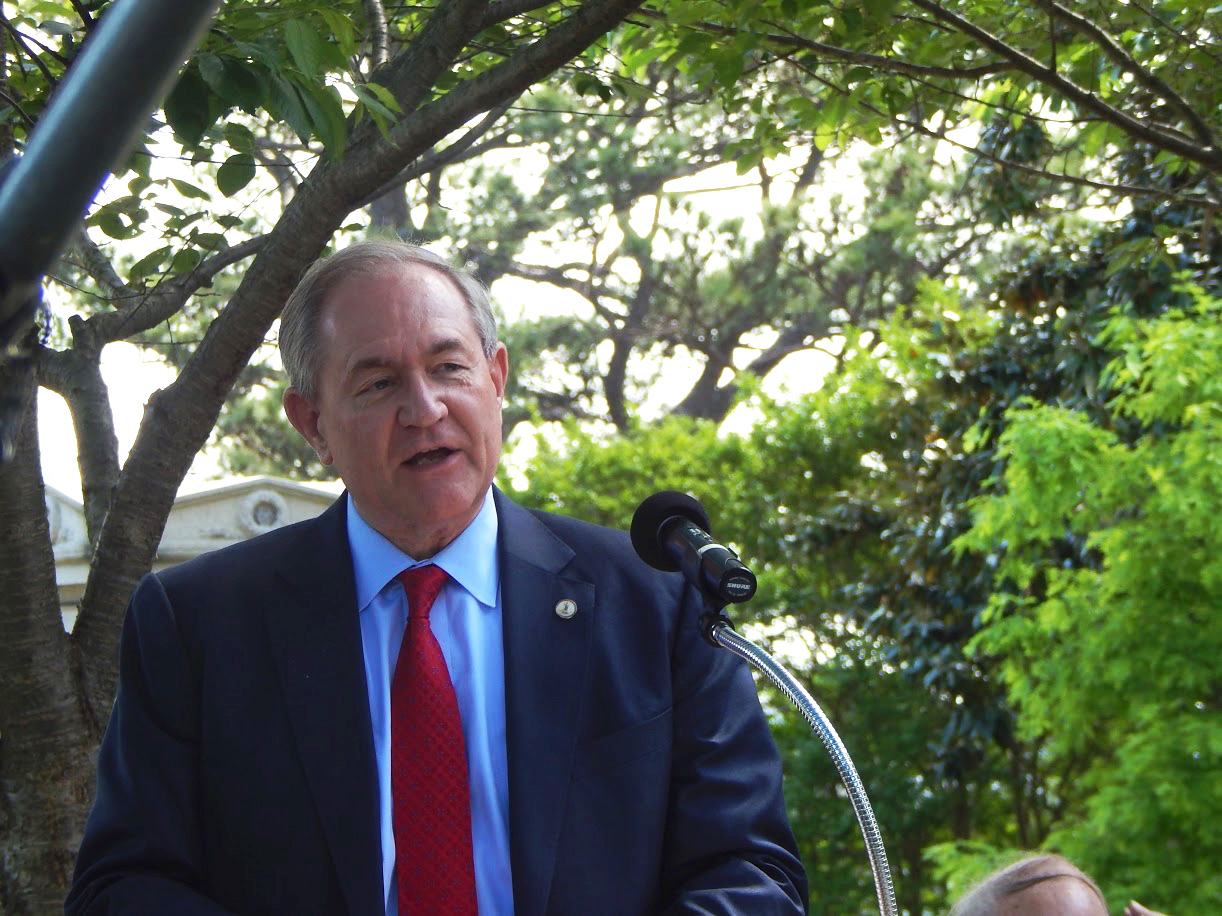 Former Governor Gilmore was among the many dignitaries who spoke at the ceremony.