The Virginia Huguenot Society conducted our Spring meeting at Crozet Hall on the campus of VMI in Lexington, VA. It was a meeting to view the restored & conserved painting "Attack on the Huguenots" by William D. Washington. The restoration & framing were made possible by generous donations from our Society & its members.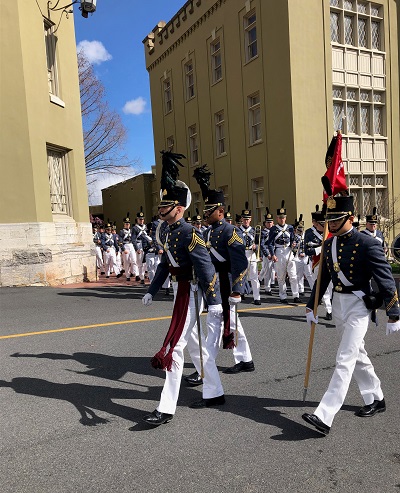 VMI Regimental Band marches out to the Parade Grounds.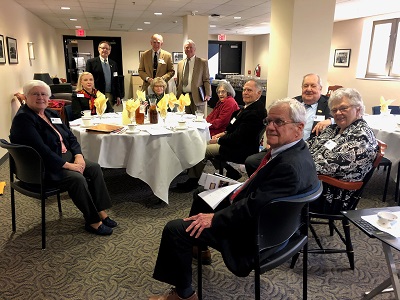 VHS Council meets prior to the Social Time.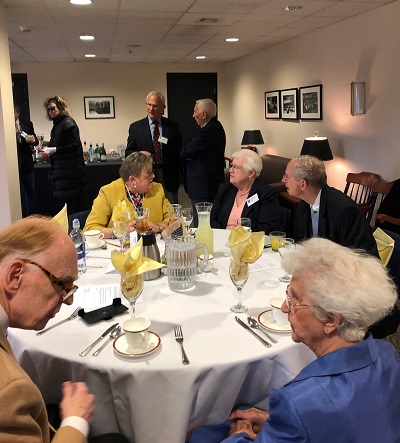 Old friends meeting up.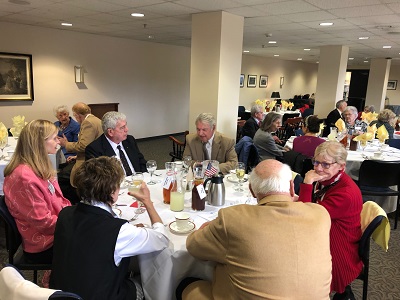 A very congenial group, we always look forward to our meetings.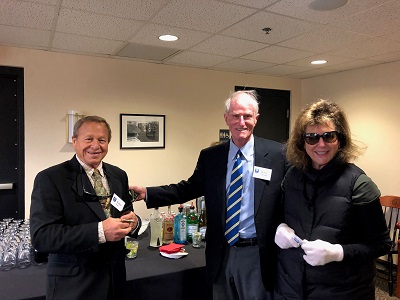 Walker, Bobby & Kathryn discuss current events and the weather - it was very cold that morning in Lexington (nice tie Bobby).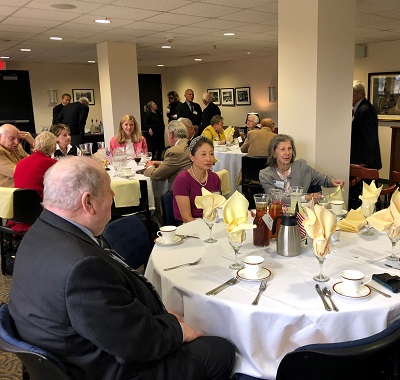 More camaraderie & fellowship - a staple of our meetings.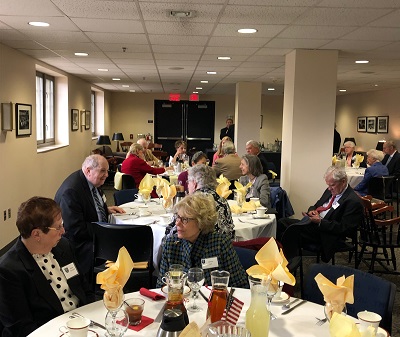 Everyone is having a good time.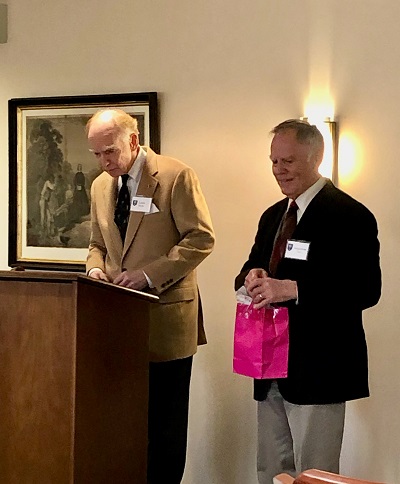 Immediate Past President Gus Lewis receives an outgoing gift from current President Louis March.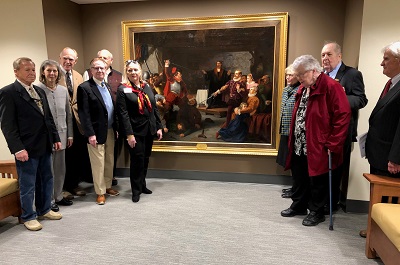 The highlight of the meeting was the viewing of the "Attack on the Huguenots" painting after restoration & placement in the Preston Library. The improvement in the work is amazing, with many figures previously not visible having been hidden under years of grime & yellowed varnish now clearly seen. If you go to our Newsletters page, you can see some earlier newsletters that describe the process and have pictures of the work before conservation.


---
Other meetings and events