The Virginia Huguenot Society Spring Meeting at Restaurant Pomme, Gordonsville, VA, March 29, 2014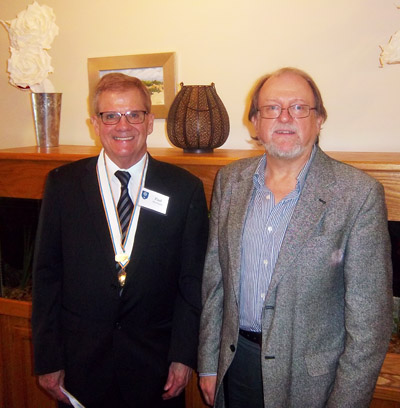 President Morrisette and the Rev. Michael Stone.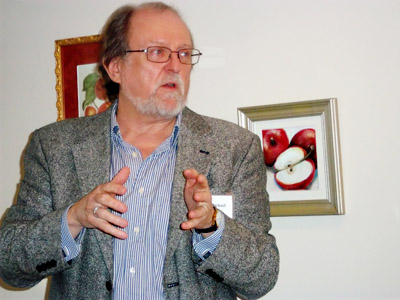 Our Speaker, Rev. Michael Stone gave a lively & informative presentation on the Manakin Huguenots.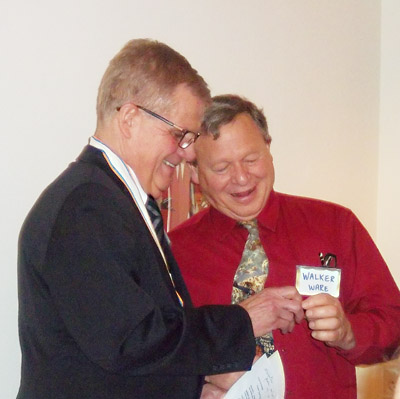 President Morrisette presents newest member Walker Ware with his Rosette.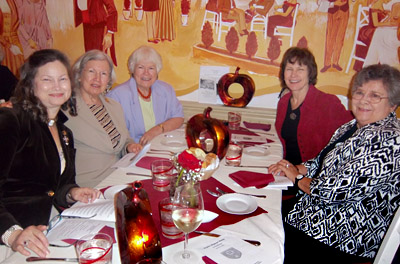 Members enjoying the congenial company found at the Virginia Huguenot Society.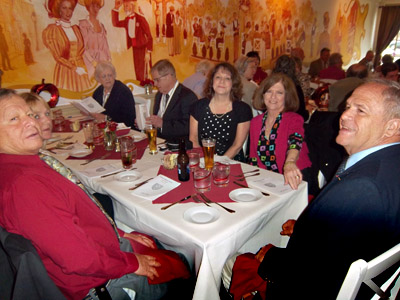 Old & new friends and family meet at the Spring Meeting.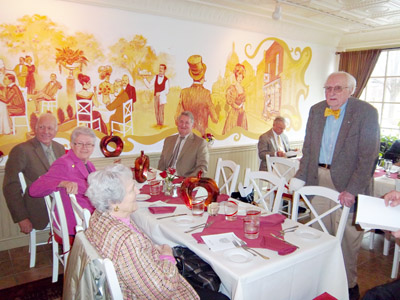 Jackson & friends catch up before the wonderful meal.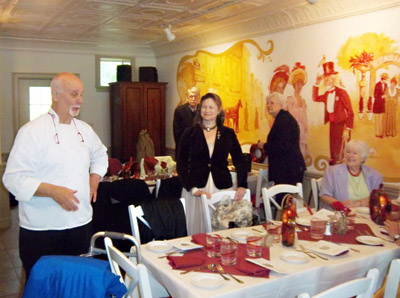 Chef Gerard welcomes early arrivers to the Restaurant Pomme in Gordonsville.
---
Virginia Huguenot Society Council meets at the Graves International Gallery, March 29, 2014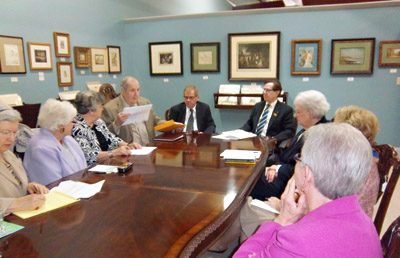 Treasurer Del Agee gives his report at the Council meeting.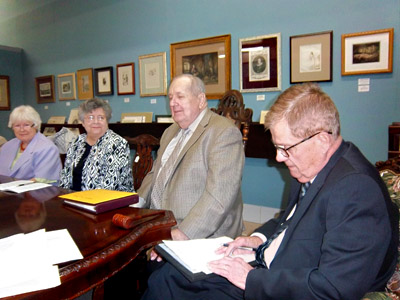 President Paul Morrisette and officers at work.