The Virginia Huguenot Society 2020 Fall meeting was held at the Spring Creek Country Club in Zion's Crossroads, VA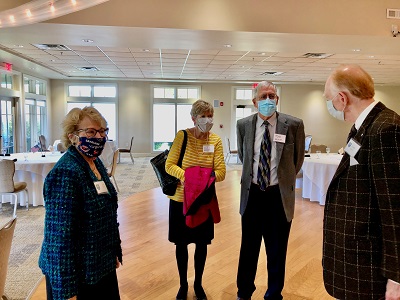 Members and guests gather prior to the meeting.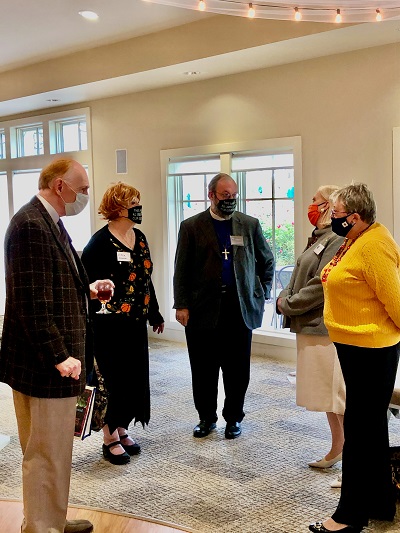 Members greeting our guest speaker and his wife.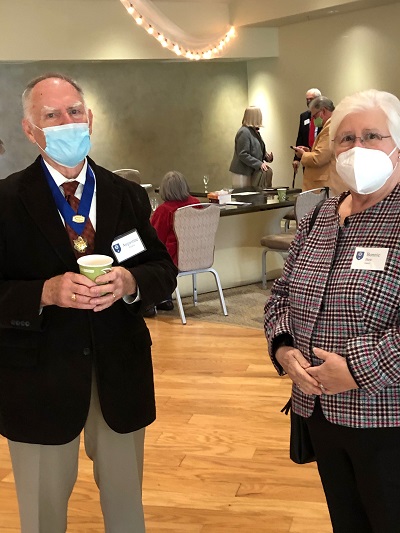 President "Gus" with new member Bonnie Bew.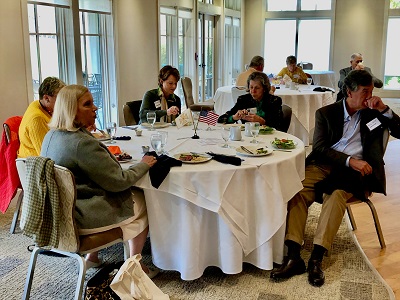 Members and guests enjoying the meal and an interesting talk about Huguenots in 17th & 18th Century Ireland.
x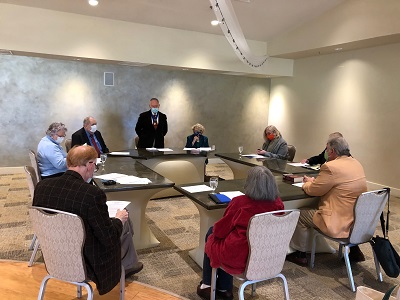 Council meeting.