Virginia Huguenot Society Spring Meeting, March 30, 2019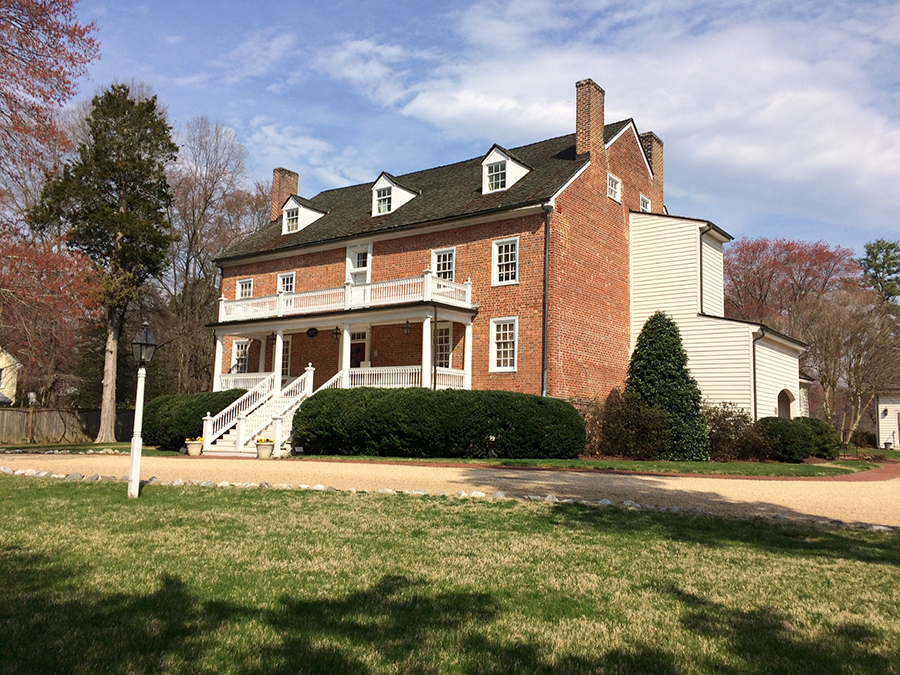 Walkerton Tavern Museum - site of our Spring meeting. We were the first group to use the facility as a meeting place.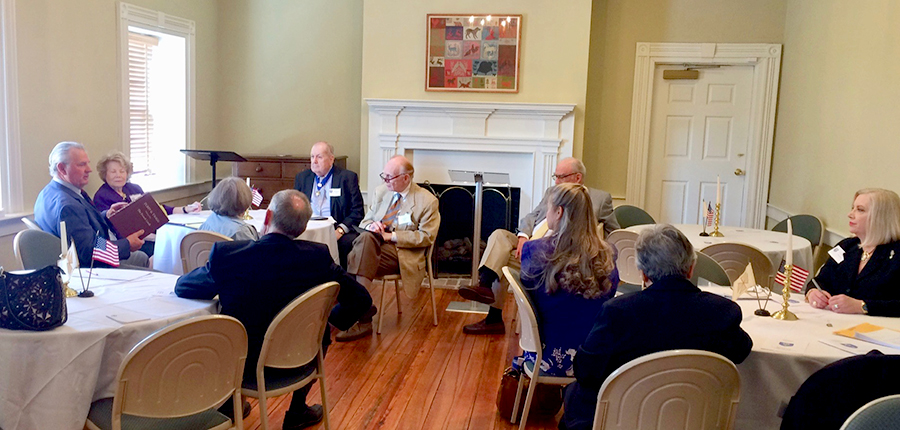 Council members hard at work!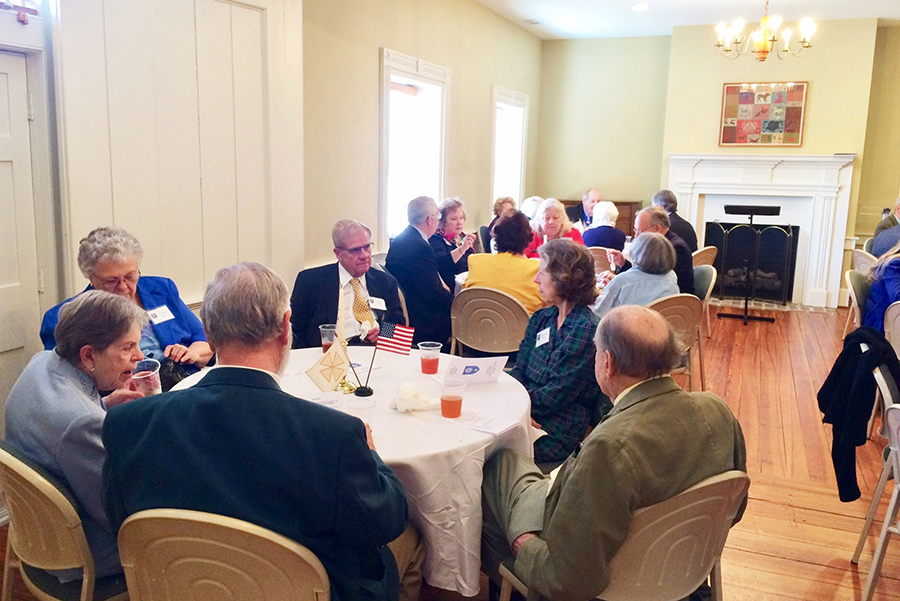 Our members enjoying friendships & good food.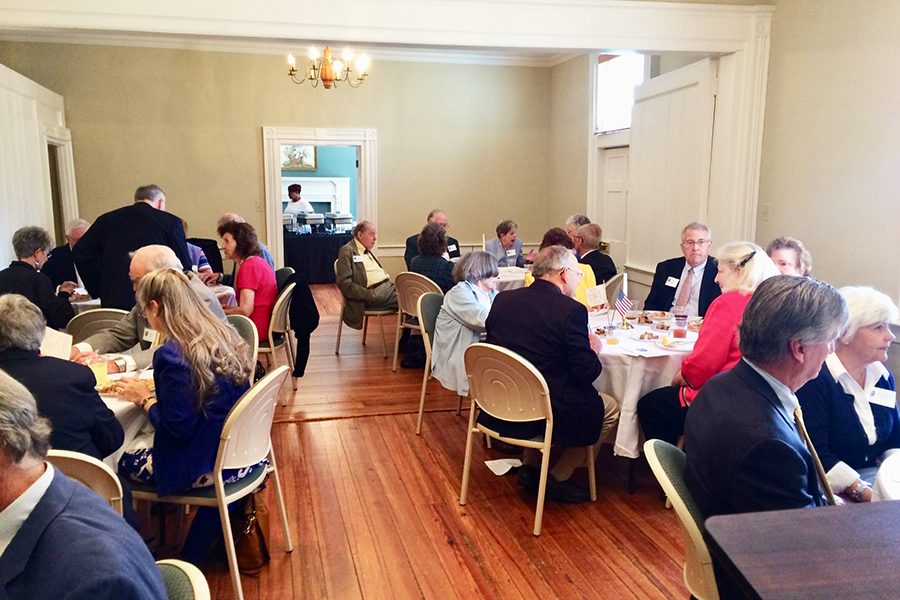 More members enjoying the luncheon & fellowship.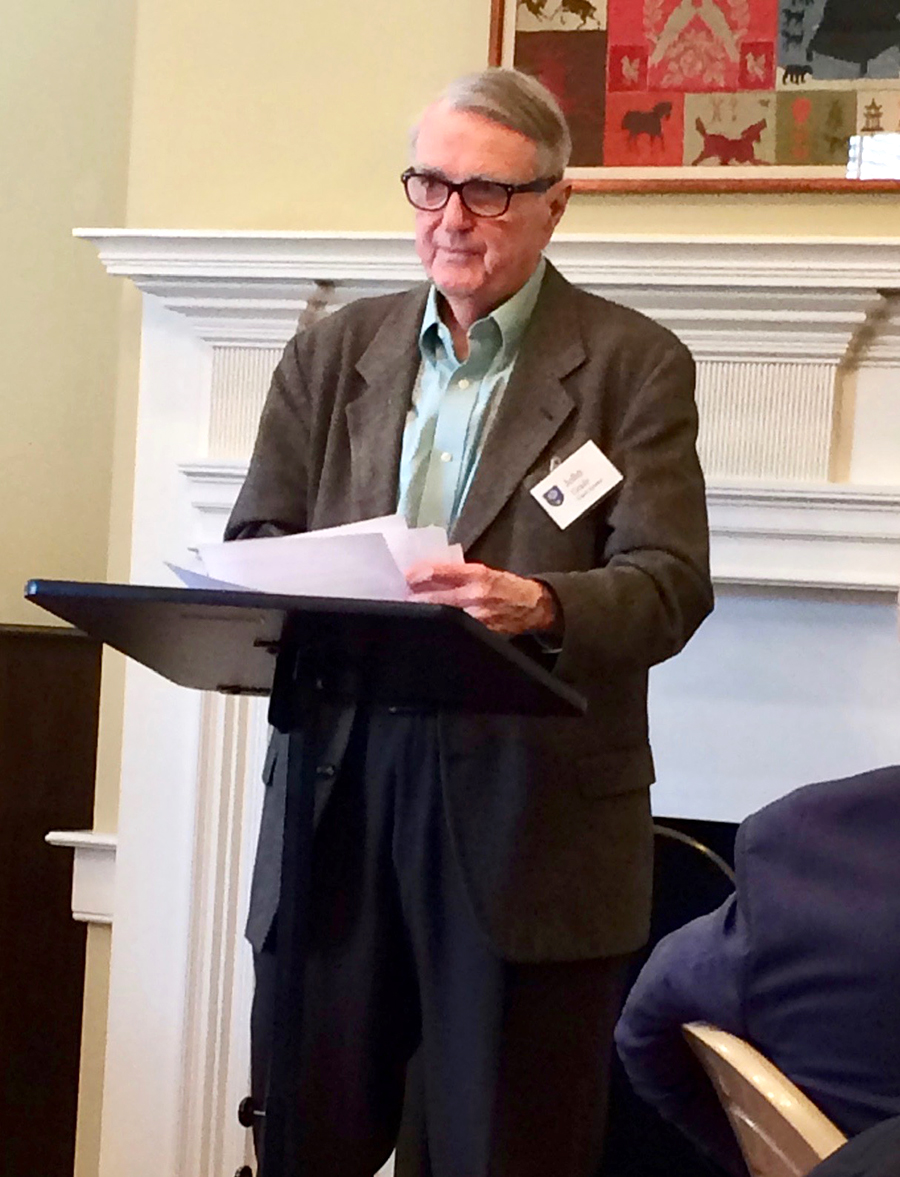 Our speaker, John Grady, gave a lively and interesting talk on Rev. James Maury, a Huguenot refugee.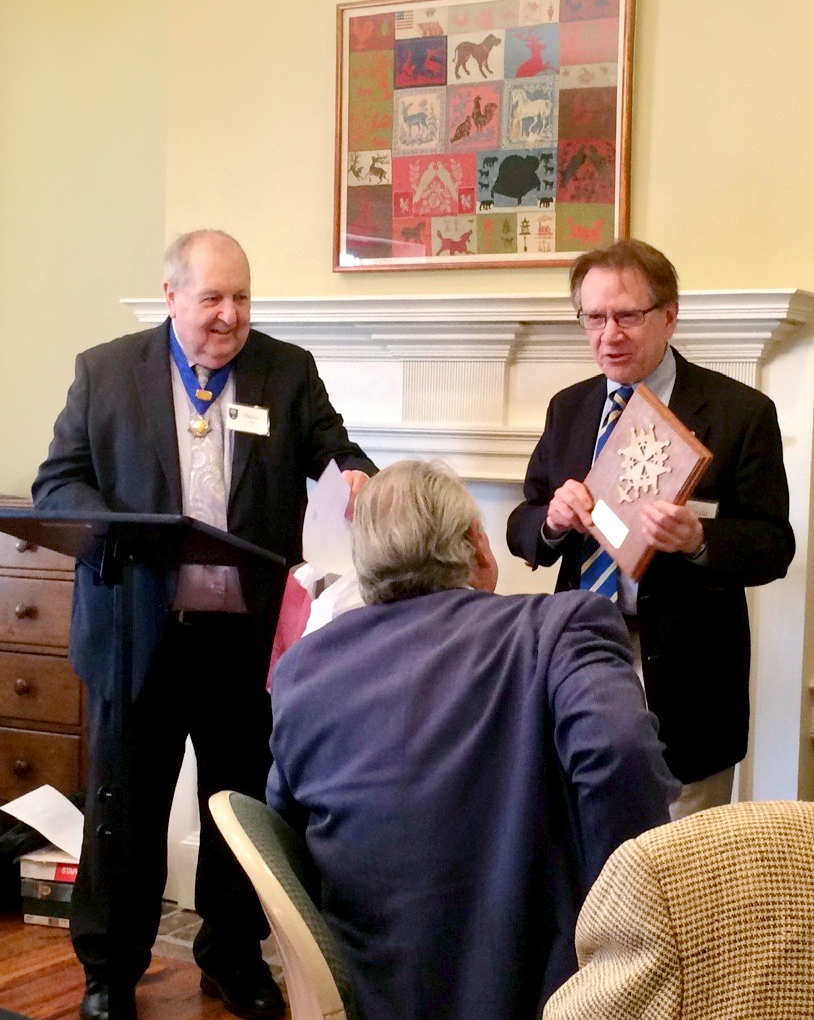 Past President Gerald Runyan receives the President's Award for service to the Society - a wonderful handmade plaque.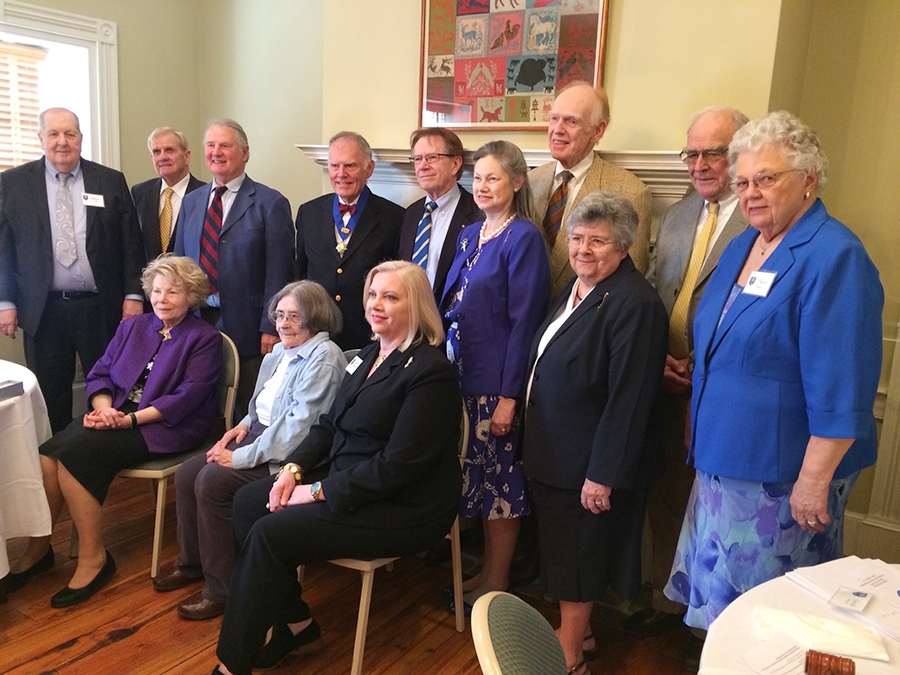 Newly elected Officers for the 2019-2020 term.