Pre-2012 Meetings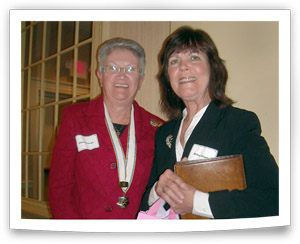 Elane Strange, left, current president of the Virginia Huguenot Society, chats with speaker Wilma Sharp at the Society's October 29, 2011 meeting in Richmond at the Commonwealth Club.  Ms. Sharp spoke on "Suzanne Rochet Michaux--Her Life."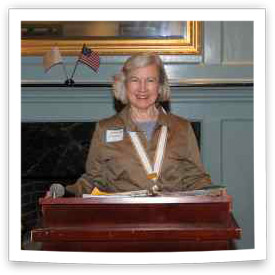 President Wilkinson at the lectern, 3/26/11 meeting at Ford's Colony, Williamsburg, Va.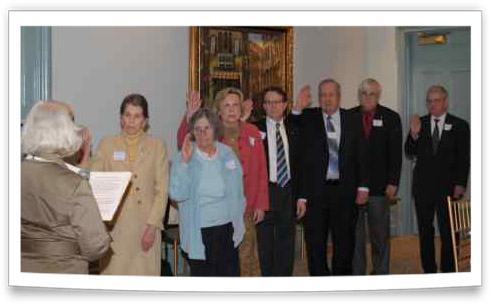 Officers are sworn in, Spring 2011 meeting, Ford's Colony.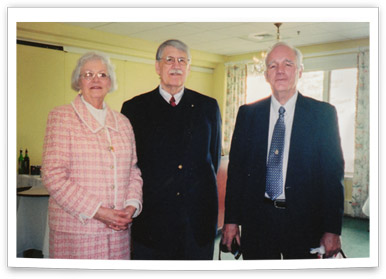 Dr. and Mrs. T. C. Dickerson, Mr. Roger Strange, Spring 2010 meeting, James River Country Club.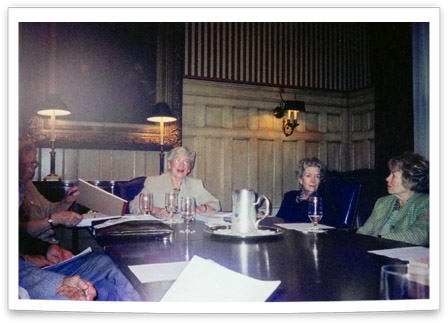 President Wilkinson conducts Council meeting, Fall 2010 meeting, The Commonwealth Club, Richmond, Va.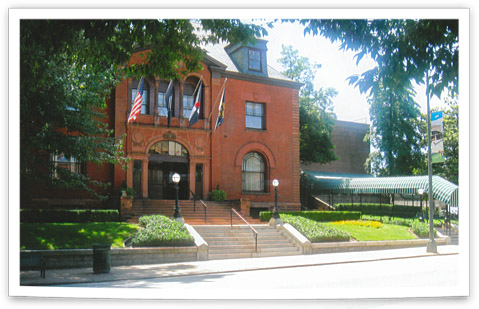 The Commonwealth Club, Richmond, Va., site of many meetings.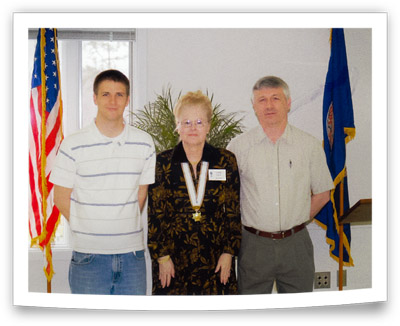 President Carla Odom and friends, Spring 2006 meeting, Olivet Presbyterian Church, Charlottesville, Va.