Fall Meeting of the Virginia Huguenot Society was held at Tanglewood Ordinary in Maidens, VA, October 30, 2021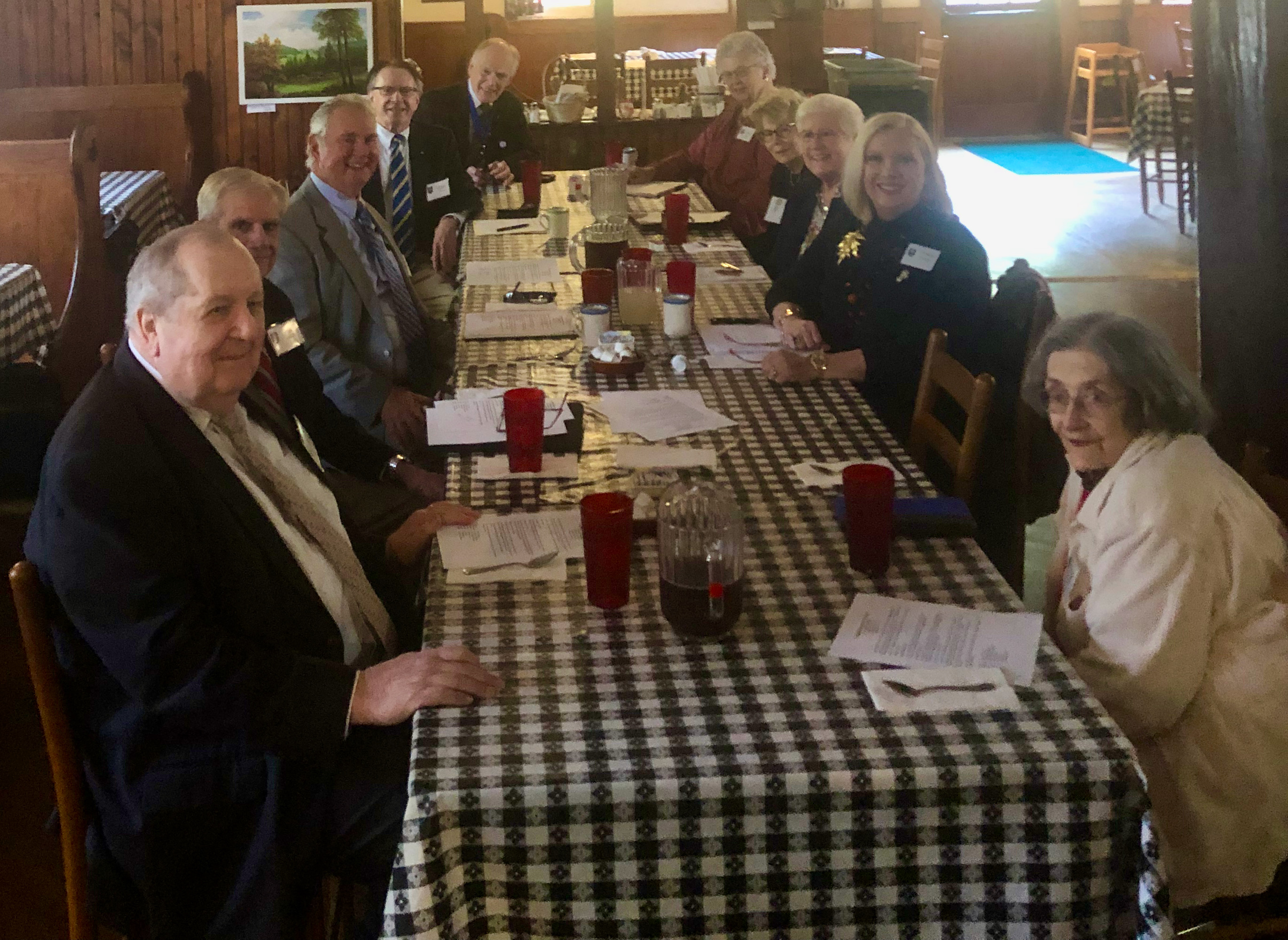 Council members hard at work as usual planning for the Society's future.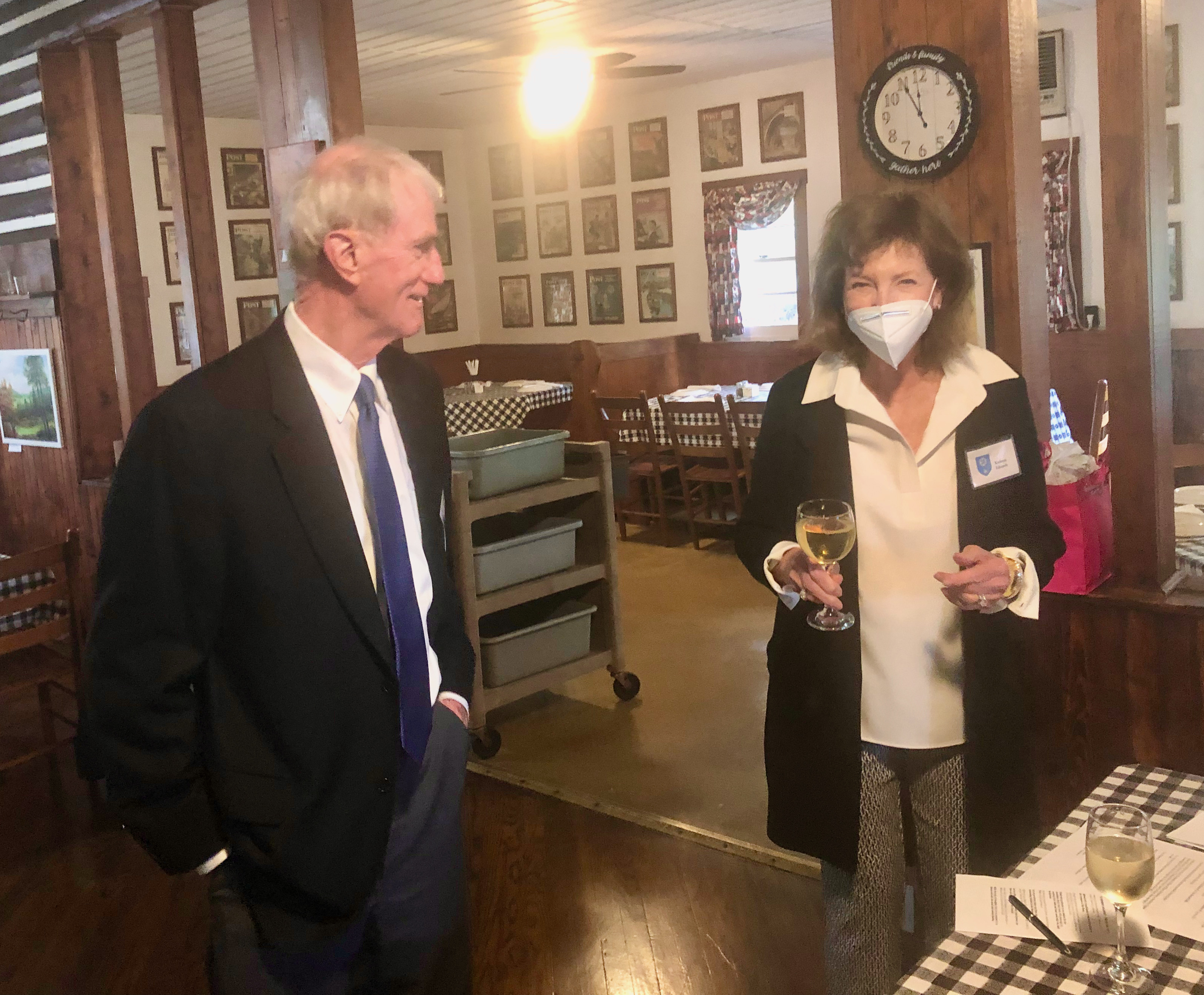 Early arrivers Bobby & Kathryn Edwards enjoy some of the benefits of membership.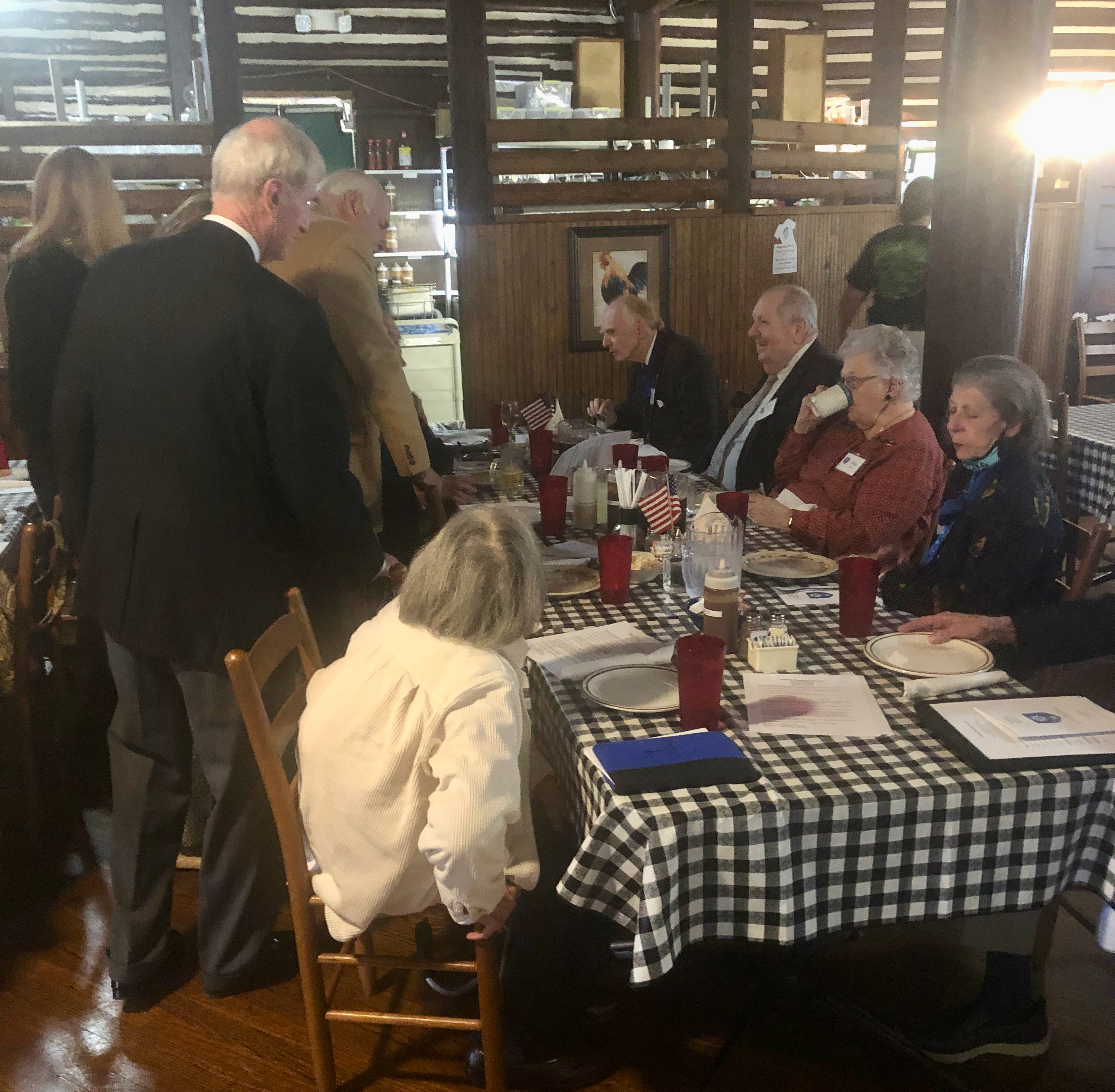 Enjoying the fellowship time.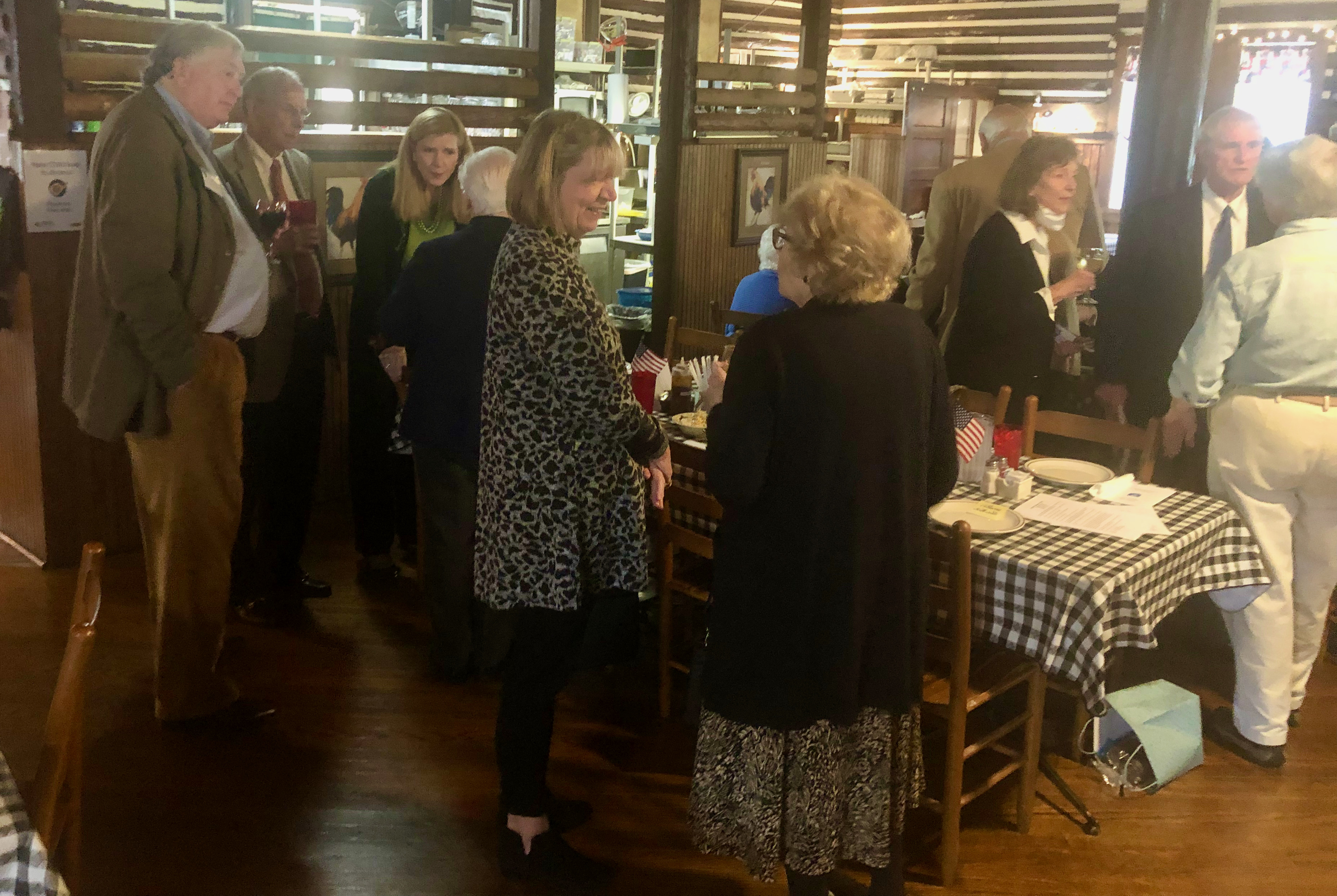 Members continue to arrive for the pre-meeting fellowship.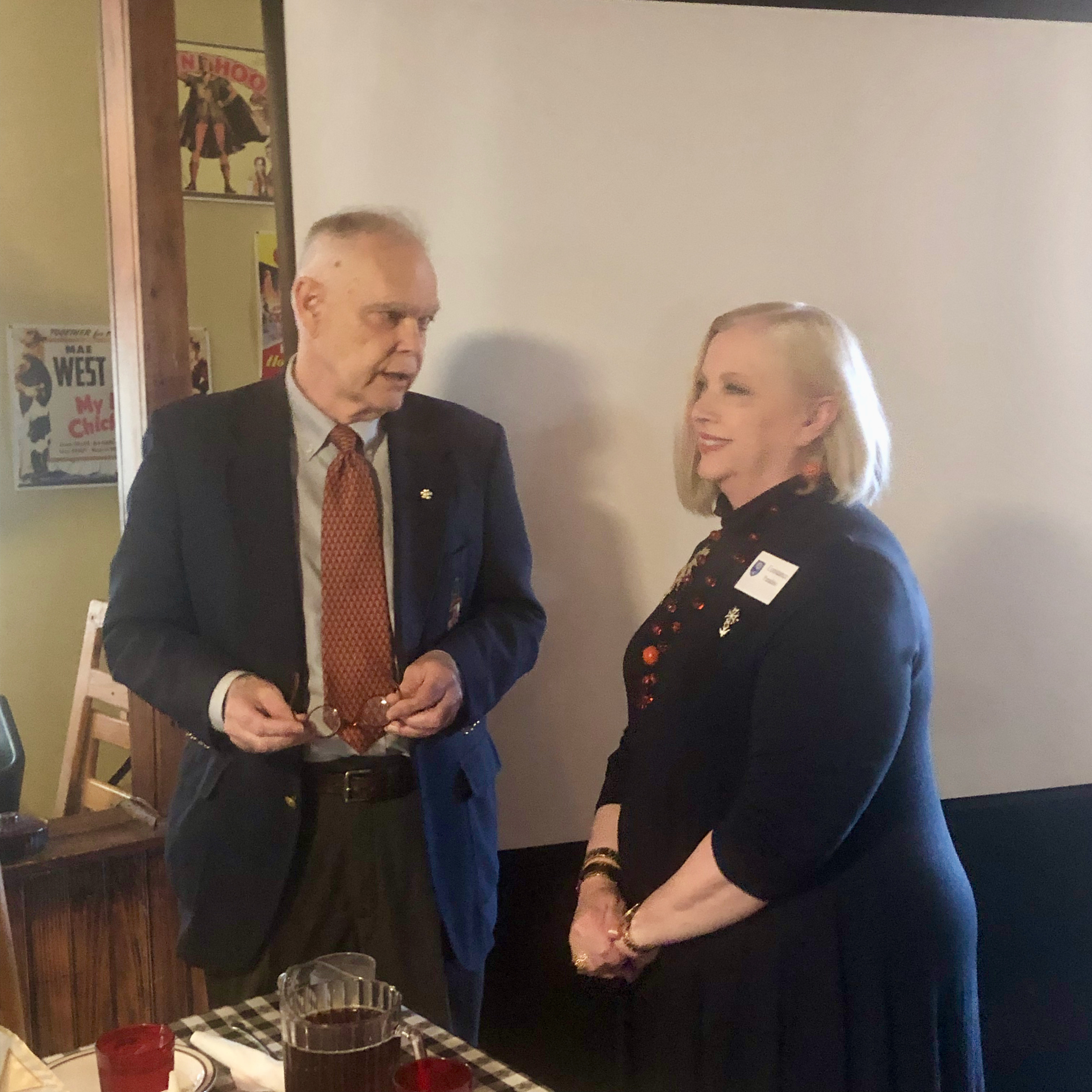 Our speaker, Col. Keith Gibson, & VP Constance Paradiso discuss the program.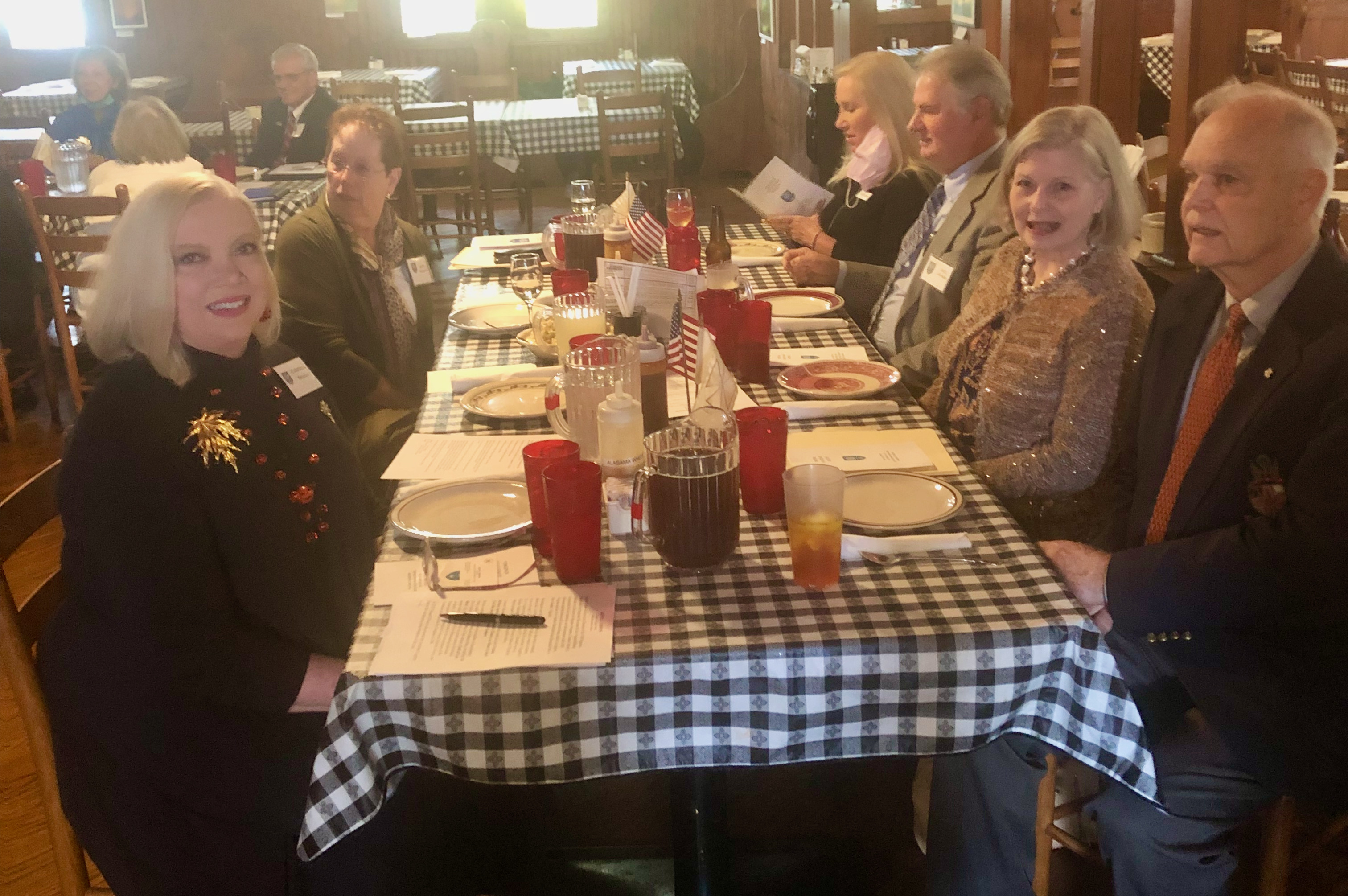 Almost time to eat! The Southern cooking at the Tanglewood is outstanding….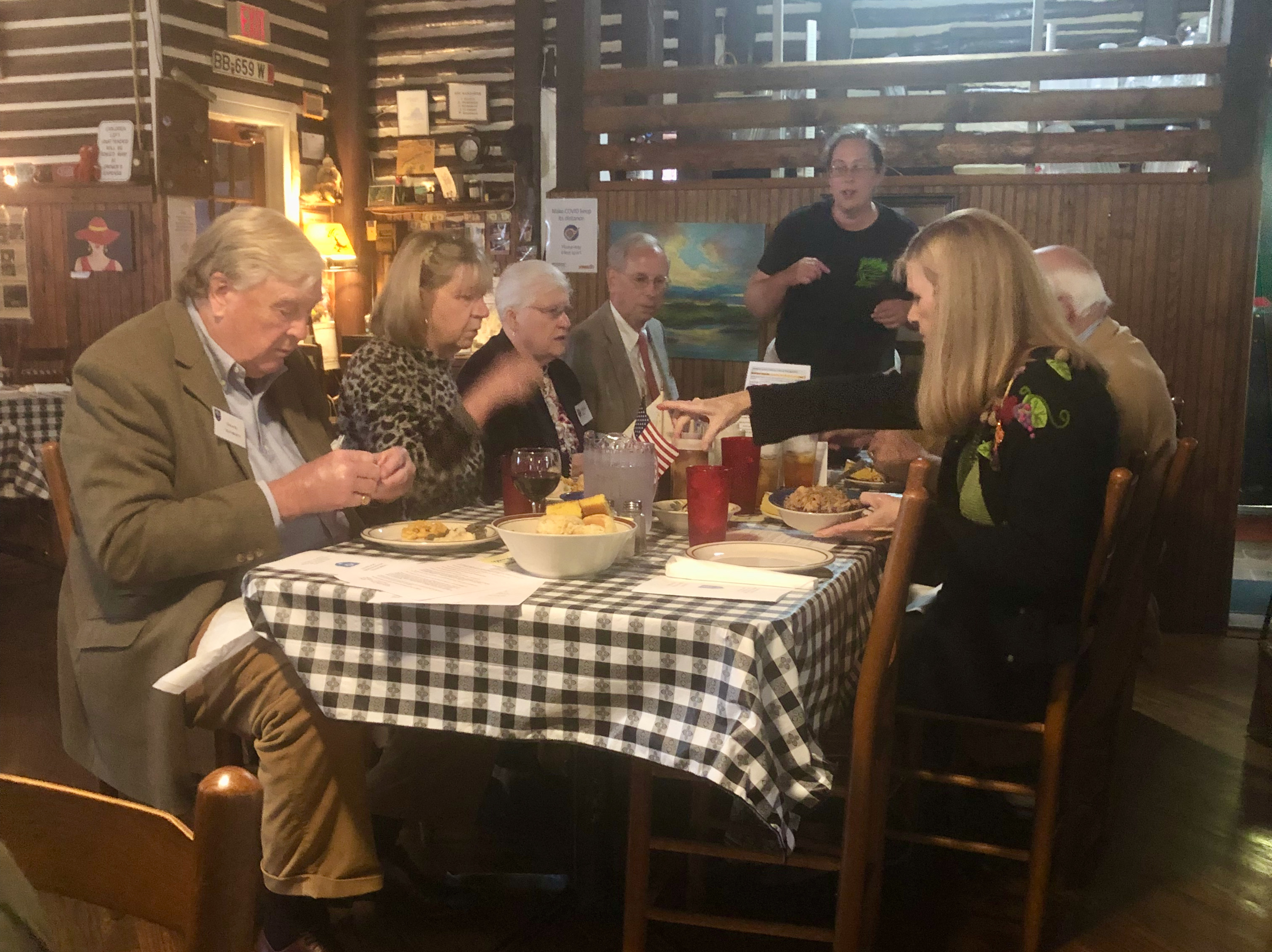 Delicious dishes are served family style. No one went hungry.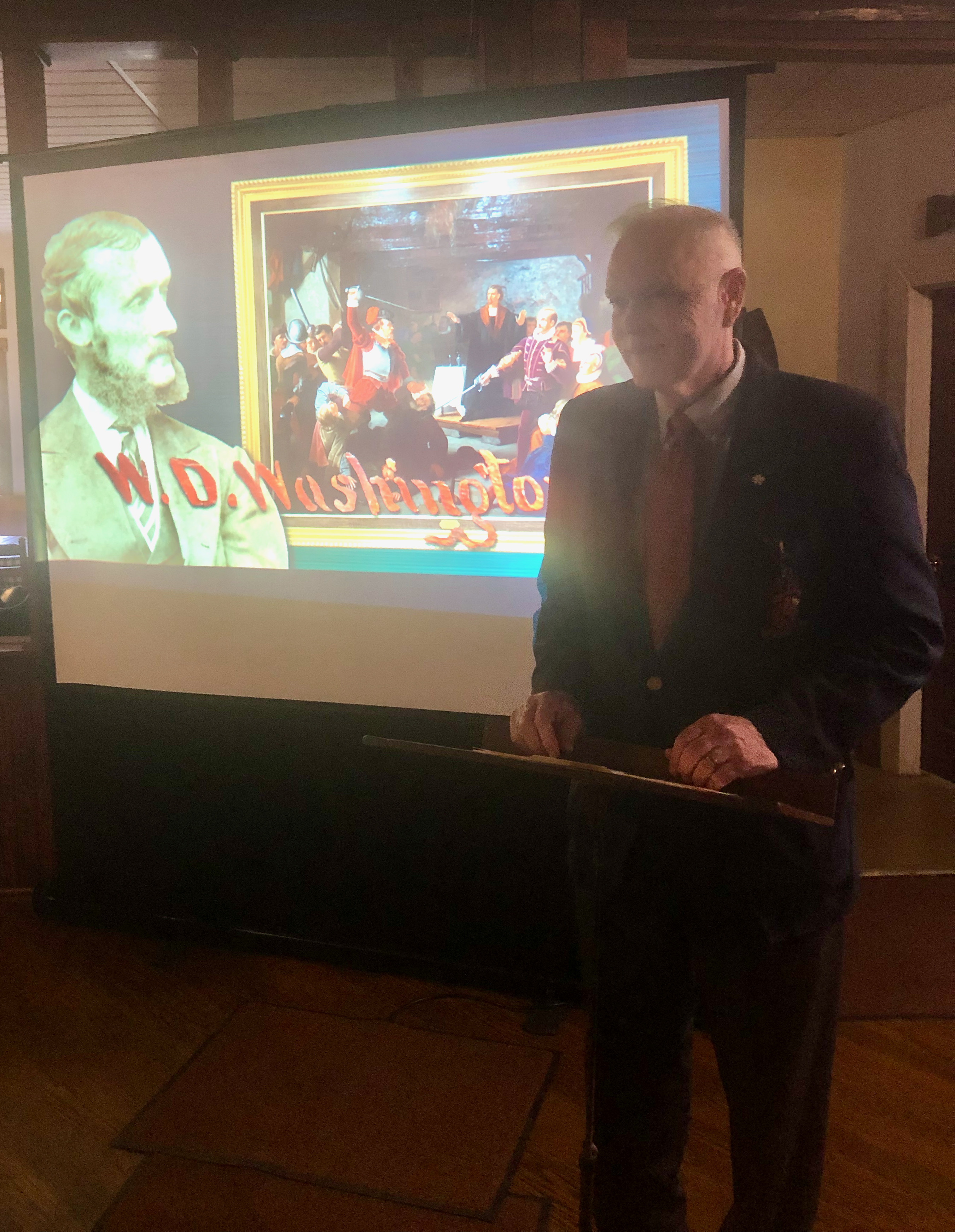 Col. Gibson gave a wonderful presentation on the W.D. Washington painting "Attack on the Huguenots," covering its history & that of the artist, the conservation project, and the current status of the work.